Selling property in Estepona:
How the property sale works
Fix the price, clarify the legal situation, choose a buyer: If you want to sell a property successfully in Estepona, you have to think of many things. Our questions help owners make the right decisions when selling their property.
How does realEstepona sell my property?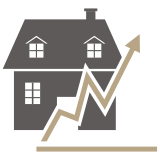 We determine the value of your property in Estepona free of charge.
To determine the optimal selling price, your local realEstepona agent will advise you personally on site. A completely new digital valuation tool guides you step by step through all relevant factors (location, condition, equipment) to calculate the price. The tool compares your information directly with recently sold and comparable properties in Estepona. In this way, we precisely determine the optimal sales price for you – free of charge and without obligation.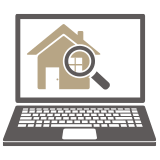 We advertise your property on all important portals in Estepona.
Have you been convinced by our valuation and estate agent? Then commission us to sell your property: just a few days later, a professional photographer will take photos of your property for the exposé, which we will advertise on all major portals (e.g. Resales, Inmobalia) and individually to our registered prospective buyers.
We provide all the important documents
Whether it's an excerpt from the land register, a floor plan or an energy certificate: if required, we can provide you with all the documents you need for the sale. This service is already included in our fair commission. There are no additional costs.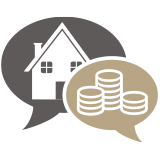 We advise, you decide
Of course we also take care of the communication with your prospective buyers: We visit the property in Estepona with them, obtain proof of financing from the selected buyer on request and introduce you to suitable candidates. With our client platform realEstepona, you will quickly receive feedback on your property and incoming purchase offers. Of course, you have the final say in the selection of the buyer and the purchase price.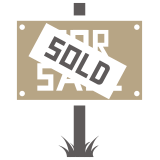 We accompany you until the sale is concluded
Are the buyer and purchase price right for you? Then we take care of the notary appointment to have the property purchase contract notarised by the notary and legally concluded. By the way: In the last two years, 94 percent of our clients were very satisfied with our service, the marketing time and the price. In many cases, the price achieved exceeds our clients' expectations.
Do I even need an estate agent to sell a property?
Should I hire an agent or should I sell my house in Estepona without an agent ? This is probably the first question property owners who want to sell their property in Estepona ask themselves. The simple answer is that if you don't have a buyer ready right away, you should hire an agent to sell your property. After all, selling a house or flat is a time-consuming process and can seldom be done "on the side" by a layman. Or do you know straight away how much your property in Estepona is worth? An estate agent not only determines the right asking price. They will also communicate with potential buyers, visit your property with interested parties or negotiate the purchase price on your behalf. Not only do you benefit from the sales experience of an estate agent who knows Estepona, but you also generally save on costs that would be incurred if you sold your property privately.
The following infographic provides an overview of the various steps involved in selling a property in Estepona: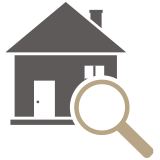 Valuing a property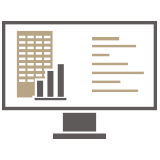 Set sales strategy & offer price
Collect documents
Conduct viewings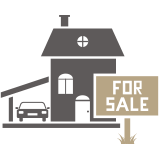 Advertise property
Create exposé with professional photos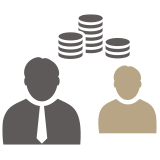 Select buyer and check credit rating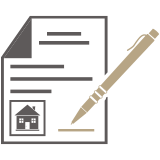 Purchase contract & notary appointment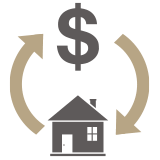 Handover of the property
Which property would you like to sell in Estepona?
One property sale is rarely like another: Different buyers are interested in a flat than in a townhouse. If you want to sell a rented house in Estepona, you have to agree on viewing dates with the tenant, and possibly even offer him a right of first refusal. In general, different documents have to be obtained for the sale of a flat than for the sale of a house. If you want to sell a second-hand property in Estepona, you have to be well informed about the liability for defects.
A good real estate agent knows exactly what is important when selling property in Estepona. If you sell your property with realEstepona, your realEstepona agent will obtain all the documents necessary for the sale and – if you are selling a rented property – will of course also consult with your tenant accordingly.
When is it worth selling property in Estepona?
No matter whether you want to sell a house, sell a flat, sell an apartment building or sell a plot of land: As an owner, you want to get a good price for your property and avoid mistakes when selling real estate. In order to achieve this, various factors are important, such as the right timing of the property sale. Seasonal influences play less of a role than primarily the economic market situation, for example.
In addition, the owner's personal reasons for selling are also important. For example, many owners decide to sell their property when they are older. Or they sell a used property in order to buy a new one afterwards – e.g. with the help of interim financing. Divorce is another common reason: spouses often decide to sell their property. In some cases, this step can be taken shortly after the separation.
Caution: If you sell your second-hand property even though the real estate loan is still running, in most cases the bank will demand an early repayment penalty.
For capital investors, it is advisable to sell the property when the tenants move out. Since the new owner has more room for action than when selling a rented flat – he can either move into it himself or sell it on his terms – a higher price can be achieved.
How do I prepare my property for sale in Estepona?
In order to make a property attractive to buyers, it is important to present it in the best possible way when viewing the flat or house. The most important thing here is good preparation. It is not enough to tidy up and clean the house or flat. The external impression also counts: For example, remove leaves from the terrace or mow the lawn again.
When it comes to decoration, the motto is: Less is more. Especially very personal objects such as family photos should be stored in a drawer during the viewing. This makes it easier for prospective buyers to imagine your property as their own home. An exception, of course, is if the prospective buyer is looking for a property in Estepona as an investment.
A trend from the USA, which many estate agents in Germany have now also specialised in, is so-called home staging. To make the property attractive to the buyer, interior design experts decorate the property for sale with furniture, carpets, curtains and decorative objects.
These steps are also part of the preparation of the sale:
1. Obtain documents
Anyone who wants to sell a plot of land or a property needs a number of documents. In the case of a house sale, for example, these are:
Purchase Title Deed
Receipt for Notary Fees
Receipt for Local Rates/ Council Tax (IBI)
Latest water bill and contract (or the contract reference number)
Receipt for the last payment of the Community Fees
Name and telephone number of the administrator of the Community of Owners
NIE number
Certificate of Habitation
Installation Certificates for electricity, water and gas
Wealth and Income Tax Declarations from the previous year
Certificate from your bank showing your full name and the account number (20 digits)
If you have already received a deposit from a potential purchaser your lawyer will require proof of this payment
Good to know:
When selling an apartment, further documents are also necessary – such as the declaration of division or the minutes of the owners' meeting. More details:
The owners' meeting – procedure and resolutions
2. List modernisations
Before you sell a property, you should make a list of all modernisation and renovation measures, including the costs and dates. Prospective buyers are also interested in an overview of maintenance costs.
3. Clarify legal issues
In order to exclude legal risks when selling real estate, some questions should be clarified in advance:
Has everything in your property been built legally?
Who is registered in the land register as the owner of the property?
Are third party rights (e.g. a right of abode) recorded in the land register?
Good to know:
When selling with realEstepona you save yourself the trouble of running from office to office. Our estate agents will obtain all the documents necessary for the sale. By the way: When selling real estate with realEstepona, seller and buyer only pay for the desired services and can thus save thousands of euros. More details:
Real estate agent commission – Save thousands of euros with realEstepona